Week of March 30th
Into the Future!
What would the future look like? Students should try to imagine a city built in the future. Using the reference pictures below, students should use only lines to draw their own futuristic cityscape.
Futuristic city line drawing steps:
What materials do you need?

paper, colored markers, and a black marker/pen.
Students shouldn't use pencils for this project, and are encouraged to use black markers or pens.
Sketch with a black marker
Anything can be made in the future. Maybe there's ice cream robots, or flying cars, or floating buildings! Use your imagination!
Make sure the skyline fills the entire paper.
Adding details
Now, will your buildings have windows? Does it have spikes on top? Students should try to make each building as unique and extraordinary as possible.
Coloring!
Remember, this is a line drawing: all the lines should stand out. The background should be left white to make the buildings pop!
Please save this project in your art folder (it can be anything that you can collect your art in) to bring to school later. If you want to share your amazing art, please send an email to your teacher and Ms. Kay.
source: https://www.deepspacesparkle.com/futuristic-city-line-drawing-art-project/
Week of March 23rd
Grades 4-5
This week, students will be going on their own reptile adventure!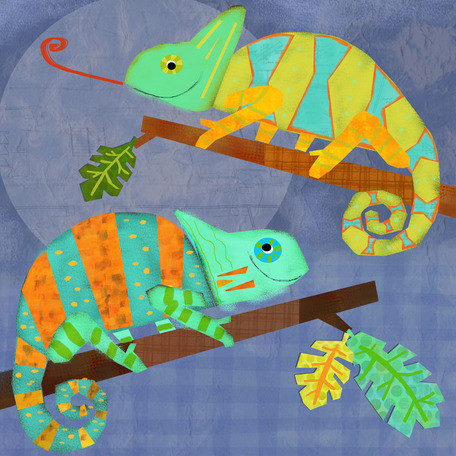 Watch and listen!
Joan Procter, Dragon Doctor- by Patricia Valdez
WHAT YOU'LL NEED:
12″ x 18″ white sulphite paper (students are welcome to use other sizes if such a size is unavailable)
Pencil and Eraser
tempera paint (

students can also use dry mediums: oil pastel or markers instead).

If painting, 1 medium tip round brush and 1 small tip round brush (for outlining)
Black marker, crayon or oil pastel as optional outing supplies.
Choose, sketch, color!
After watching the video, students will embark on their own adventure by choosing their own reptiles to draw! It could be a turtle, a snake, a crocodile, even a chameleon! Don't forget their habitats, like a branch, a rock, even in the jungle… think about the position of the paper as well, for instance, a coiled snake would be vertical while a long crocodile would be horizontal.
Students should begin by lightly sketching the reptile they chose using a pencil; make sure the reptile stands out. Students should keep in mind what's in the front, the middle, and the back. Is the reptile hiding behind a leaf? Maybe a rock?Then, the student should draw the leaf/rock in the front with the reptile behind it.
Students should begin to choose the colors they want to use. They can range from bright pink, dark green, maybe even a rainbow reptile!
Afterwards, students can use a black oil pastel to outline the reptile only. They can also use a black marker or crayon.
Key takeaways from this project are perspective and layers: students should be able to show which objects are in the front, the middle, and the back.
Here's some fun finished examples!